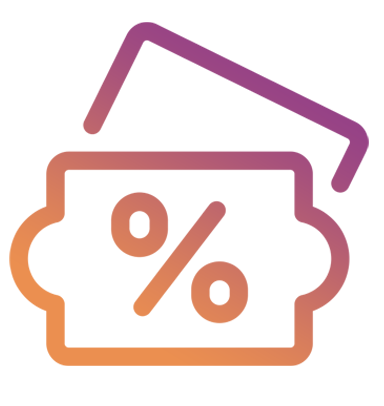 eCommerce Product Coupon Data Entry & Management
Entering and managing coupon deals data is a delicate and cumbersome task. Because of these reasons, a non-specialist is likely to make numerous mistakes if assigned with discount coupons data entry tasks. The practical thing to do, thus, is to outsource coupon deals data entry and management to a specialized vendor.
Experienced and competent professionals at SAMM Data Services work as an extension of the client's in-house team to provide coupon deals data entry services in alignment with your business needs. We are versatile and capture coupon deals data with an intelligent combination of technology and manual intervention. Whether you have your coupon deals data in the hard-copy format or it has been filled by respondents online, our professionals will capture and enter it into a database format of your choice. If needed, we will also index your coupon deals data. Our coupon data entry management services are aimed at making it easy to retrieve and process the coupon deals data, thus helping you keep your clients happy.
Outsource coupon deals data entry to SAMM Data Services
Market the right target audience through your discount strategies by outsourcing coupon deals data entry services to us. We know that the success of any discount marketing strategy lies in its timely execution. With us, you never have to worry about meeting deadlines or quality of the service. We are known to deliver our project on time with accurate data entry. With us onboard, you can enjoy:
The highly trained professionals at SAMM Data Services can enter data from coupons, subscription forms, competition forms, surveys, mail returns, research questionnaires, etc., with equal efficiency.
At SAMM Data Services we enter all coupon deals data - price, shipping, discounts, categories and sub-categories, offers, free gifts, expiry date, etc. - with 100% accuracy. As part of our coupon deals data entry services, we employ the double keying data entry method and put a finished project through the most thorough quality check. Whenever practicable, we use OCR tools to capture coupon deals data from paper documents.
As part of our coupon data management services, we also research and find coupon codes from other sites.
Coupon data management services available at SAMM Data Services
At SAMM Data services, we offer a holistic approach to your coupon data management requirements. Therefore, you can avail the following services under one roof, when you pick us as your coupon data management services partner:
Coupon entry offering sales offers
Coupon entry offering free shipping
Data entry for product deals
Coupon entry indicating the model and the product manufacturer
Capturing product category and price from product coupons
Entering handwritten survey coupons' data into online and offline databases
SAMM Data Services's coupon deals data entry and management services are available at the most competitive rates. We provide coupon data entry services in industry best turnaround time. We keep our clients' coupon deals data completely secure.
Get the best resources for coupon deals and data entry services. Drop us an email today!
Take your brand to new heights by boosting brand engagement through coupons and discount deals. Hire our expert resources and avail accurate data entry services at affordable prices. Write to us at info@sammdataservices.com and request for a free demo today!