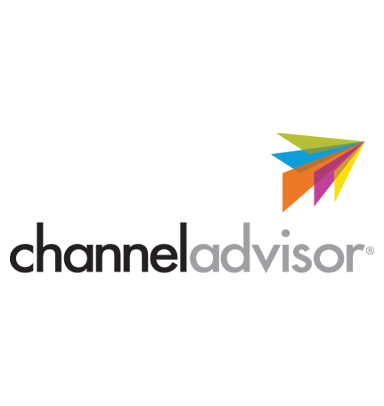 ChannelAdvisor Product Upload & Optimization
ChannelAdvisor offers a completely adaptable eCommerce platform that can be personalized as per the needs of online retailers and merchants depending upon the size of their inventory, and eCommerce channels and marketplaces, they would like to target. However, we understand that multichannel management and synchronization remain a cause of worry for several online retailers. With an experience of over a decade in ChannelAdvisor inventory upload services, SAMM Data Services is here to help you.
Through our ChannelAdvisor product data entry services, we help you expose your products in front of the target market by listing your goods across marketplaces and comparison shopping engines.
ChannelAdvisor product listing services at SAMM Data Services
At SAMM Data Services, we take care of everything related to ChannelAdvisor product listing services. Our skilled resources can handle cross-platform ChannelAdvisor services. With us, you can avail:
Paid Search Promotions: Google, Yahoo!, Bing, etc.
eCommerce Marketplaces: eBay, Amazon, Rakuten/Buy.com, Sears, Newegg, etc.
Comparison Shopping Engines: Shopzilla, PriceGrabber, Shopping.com, NexTag, and several others
Why is SAMM Data Services the best ChannelAdvisor inventory upload service?
The resources at SAMM Data Services are seasoned professionals who understand the demands of inventory upload services. With years of solid experience, they can deliver error-free product listing services across different channels on time. Outsource ChannelAdvisor listing requirements to us and enjoy exclusive advantages like:
Our ChannelAdvisor data entry services professionals are experienced and extremely meticulous. We can handle even the largest quantities of product data with impeccable efficiency. We will upload all product details like name, price, SKUs, brand name, manufacturer's identity captions, etc., with cent percent accuracy.
We will help you develop and manage your product categories. With SAMM Data Services as your ChannelAdvisor product feed upload services partner, your product categories will always be accurately placed according to correct hierarchies that can be easily identified by users. Our professionals will intelligently sort your products under the right categories and subcategories and make it easy for shoppers to trace them.
Our photo editors will give your product images a sleek and attractive look. We will erase all spots and blemishes from your product images and suitably adjust the light, color, and contrast on them. In case you are not in a position to supply us with the product images, we can source them from the manufacturers' websites. We will give all your product images SEO-friendly tags.
The writers at SAMM Data Services are talented and very good at creating original and compelling product descriptions. As Google drastically reduces the page rank of those eCommerce sites which post copied content, our writers will never just reproduce the product details available on the manufacturers' website. They will, instead, intelligently combine those details with their research to produce a hundred percent original product descriptions which will ensure that your eStore remains at the very top of the page ranks.
We are also very skilled at investing product descriptions with the right keywords which make them very SEO compatible.
When you outsource your ChannelAdvisor product feed data entry project to us, our experts will ensure that your product meta tags and meta titles are keyword-rich and SEO friendly.
Why you should make SAMM Data Services your ChannelAdvisor product listing partner
When you outsource your ChannelAdvisor product listing requirements to us, we take care of everything that comes under it. From bulk upload to catering to different delivery formats, we can handle everything. Join hands with us and enjoy several benefits.
At SAMM Data Services, we offer ChannelAdvisor bulk upload services, uploading thousands of items along with their information with equal ease and competence.
Providing ChannelAdvisor product upload services, we deliver your product data in various formats - CSV, hard copy, PDF, MS Excel, or even as a secure FTP download.
We provide ChannelAdvisor inventory upload services at the most competitive rates. Our turnaround rates too are the best in the industry.
Partner with SAMM Data Services for reliable ChannelAdvisor listing services. Drop us a mail today!
Get high-value ChannelAdvisor management services at affordable rates. Drop us an email at info@sammdataservices.com and request a free trial to know our services better.