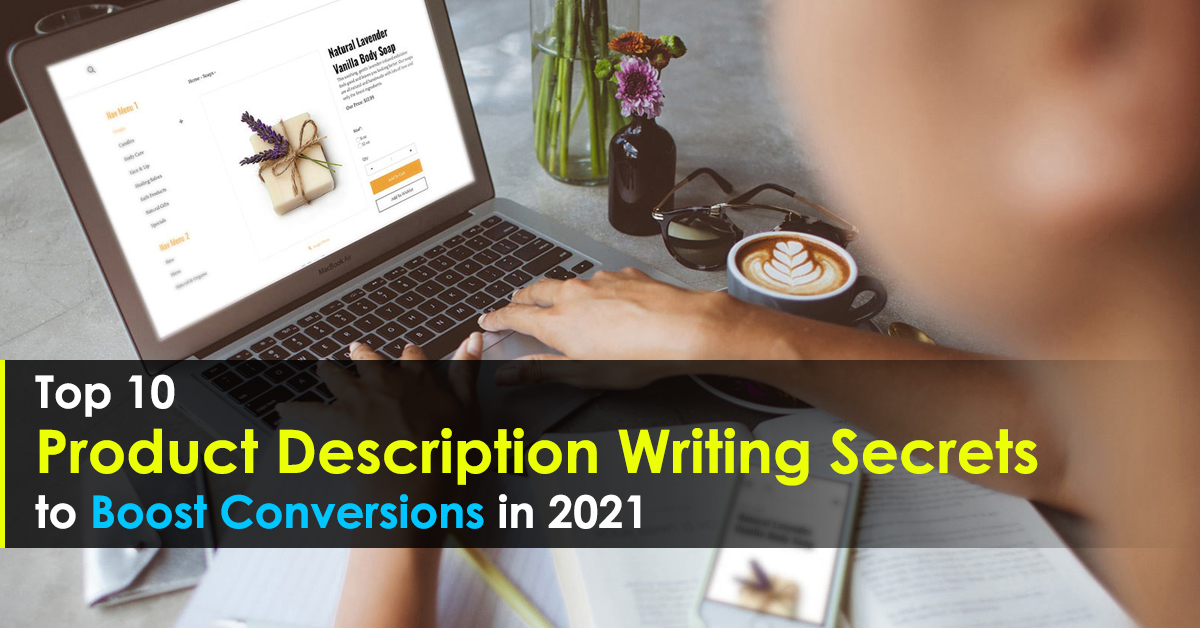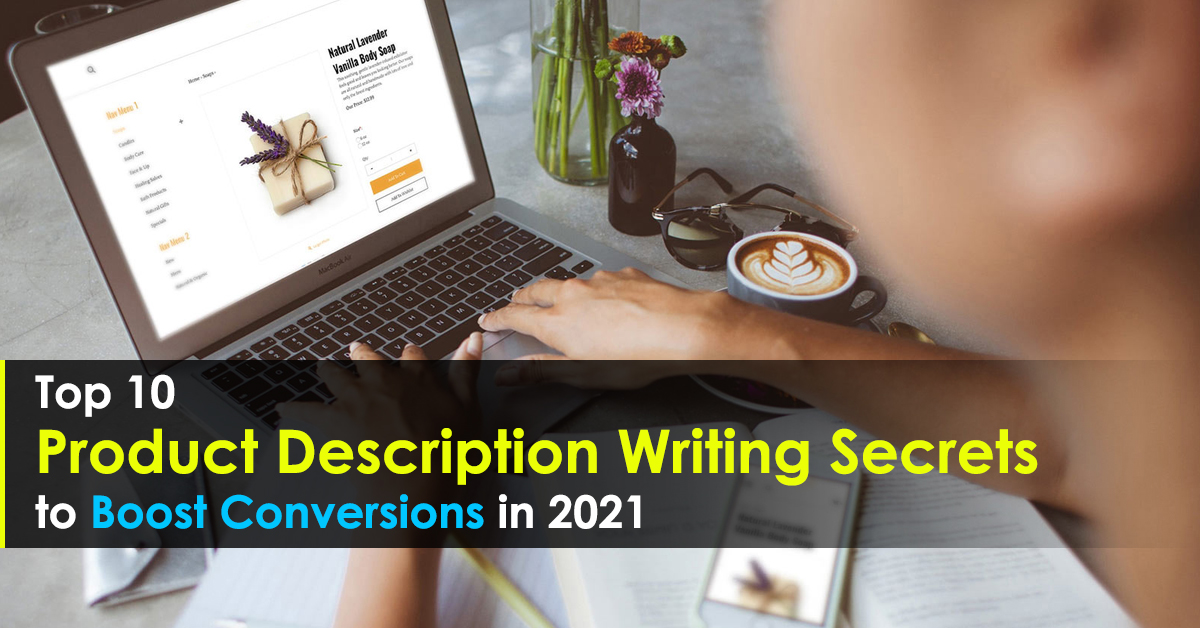 Skeptical about how to go about writing SEO-friendly product descriptions? Well, not anymore! Though SEO is full of complexities with keyword density, meta-tags, rich snippets and a host of other things, there's no need to worry about them. When you have well-optimized product descriptions, you will be able to reach and engage your audience better. All you need to do is emphasize on the keywords your prospects use to search for products, title of products, meta descriptions. These can incredibly boost the search engine CTR and bring in more relevant traffic and increase sales.
There are certain things you need to keep in mind before finally crafting the descriptions:
Focus on your prospective buyers
Highlight the benefits – Tell how your product solves their problems
Make use of compelling words as well as phrases for an impactful product page
Keep the language simple, crisp and lucid
Be honest as much as possible
So, whether you are about to craft new product descriptions or intend to improve the current ones, these tips will come in handy:
Do Extensive Research To Build Customers
Know your readers before crafting descriptions. You should be aware of the many facets of your potential buyers including the demographics, desires, interests, concerns and more. Infact, the language you use plays a vital role too.
Pay heed to the kind of language/words they use in order to connect with them in a better way and build engagement. If you have clarity of what your ideal buyers are actually looking for, you will be able to provide them just that!
Drive Focus On The Practical Benefits And Needs Of Your Prospects
While crafting product descriptions, you must ensure that you answer the fundamental question that every buyer usually seeks – What problem does your product solve or what pleasure does it render?
You must highlight the pain-points and focus on providing emotional and practical remedies to the problems. Describe everything under 'Product Features' and spell out the specific issues your product solves.
For instance, if you are selling a chair that has a lumbar support feature to ease out back pain, simply write it down for any visitor to make a purchase decision accordingly.
Don't Underestimate The Power Of SEO
Struggling to write SEO-friendly product descriptions? Well, almost everybody is. But that doesn't mean it is not an easy thing to do. It's quite simple! Just follow the steps mentioned below:
Incorporate keywords with a high search volume. Competitor research will help you pick the right ones for your product.
Using titles, meta descriptions as well as image alt tags on your product pages goes a long way to boost search rankings.
Showcase product prices as well as star ratings
Make your product descriptions SEO-friendly by paying more attention to the keywords, product titles, meta descriptions and markup data. This will not only give a boost to your search engine Click-Through Rate (CTR), but also help improve your eCommerce product listings, increase relevant traffic and boost product sales.
Include 'Power Words', But Avoid Clichés & Empty Phrases
There are a number of phrases and power words that work wonders for your product listings. But, you must avoid use of generic, overused words/phrases as well as clichés like 'loved by all', 'excellent quality','best product', etc.
Be specific while describing the features of products and explain why it makes your product unique. Give concrete evidence for your claims with specific information. Testimonials are important to backup your big claims.
Keep The Language Simple & Descriptive
When it comes to eCommerce description writing, the language and tone of writing is everything. Product descriptions must be easy to read and evoke a sense of taste, hearing, smell, sight, or touch. They should paint a picture of what the product actually looks like.
Comparisons might also help. Compare by referring to something familiar to your audience like the smell of herbs or taste of a fruit.
Story-Telling Can Boost Engagement
Writing a description in a direct tone would make it boring. Crafting product descriptions that include short stories might make it more fun and engaging. Generate the interest of your potential buyers with stories like how your product was made, the conceptualization of your product, underlying values, manufacturing process involved, etc.
Speak About The Celebrity Endorsements, Awards & Testimonials
Building social proof and trust is the prime motive of product descriptions. Make sure you show customer reviews on your product pages along with endorsements and reviews, if any. This will not only bring in a sense of trust, but also boost conversion rates.
Description Must Complement The Product Images
All the text and images must be synchronized in such a manner that the visitor is able to cross-check the information with the images. Encourage your visitors to take a look at the images by citing them in the text with phrases like 'As Shown Above' or 'See Pictures'.
Keep The Description Short And Scannable
If you want your product descriptions to perform better, then just make sure that they are short, easy-to-read, and scannable. Here's what you must do:
Include paragraphs with fewer sentences
Keep the sentences as short as possible
Bullet points will improve the readability and help engage the visitors better
Use simple words, except when writing description for a product that requires technical language
Hiring a product description copywriting expert is a great idea for producing winning product copies.
Features Do Work, But Benefits Work Best
It's good if you mention the product features in the copy, but product benefits will actually put an end to the pre-purchase apprehensions. Highlighting the benefits is pivotal to eliminate the buyers' confusion and make it easier for them to decide.
Conclusion
With the right formula, product descriptions can work wonders for your online store. The above mentioned tips will help you excel building a great copy for your products and carve a niche in the competitive eCommerce market.
Hire a dedicated eCommerce product copywriter from SammData, a professional eCommerce product listing service provider, to get the desired results. Our product description writing services go a long way in carving a niche in the competitive eCommerce market segment. To know more, get in touch with us at info@sammdataservices.com.