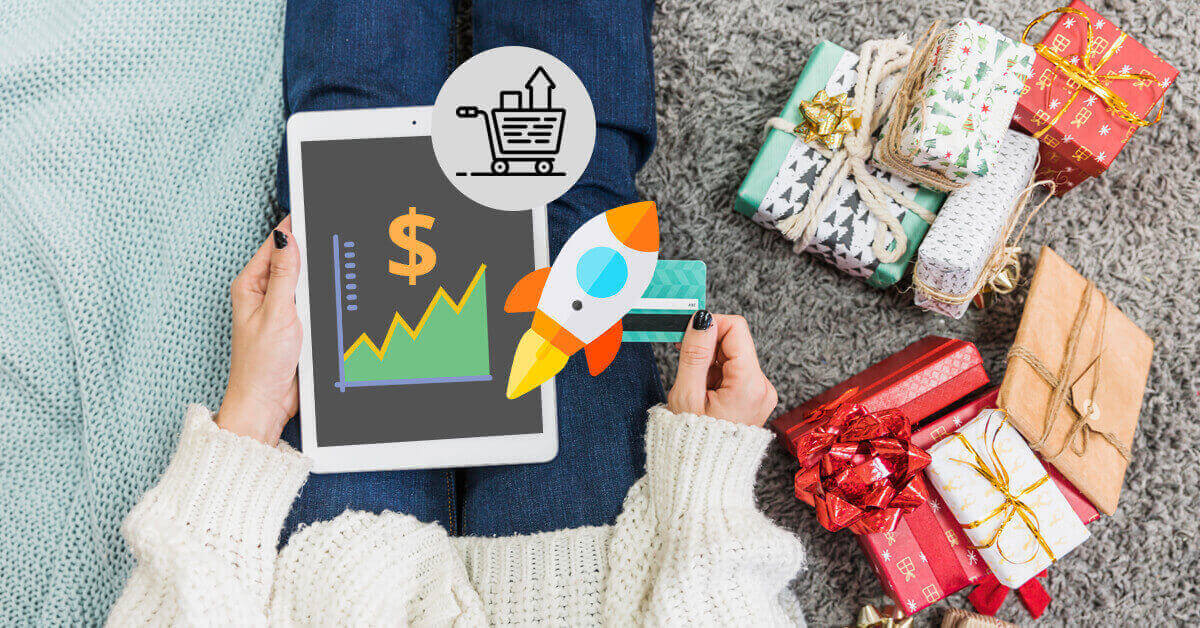 The holiday season is almost in full swing, and sellers are already gearing up to boost sales for Black Friday and upcoming events like Cyber Monday and Christmas. As more customers rush to online stores to fill their virtual baskets, it's time for sellers to stay ahead and attract as many shoppers as possible.
If you plan to increase your sales during Black Friday in 2022, we have you covered. Here are some of the most effective strategies to help you achieve maximum ROI this holiday season. We have also addressed some FAQs to bust the confusion bubbles in every seller's mind.
1. Tell a story by optimizing website content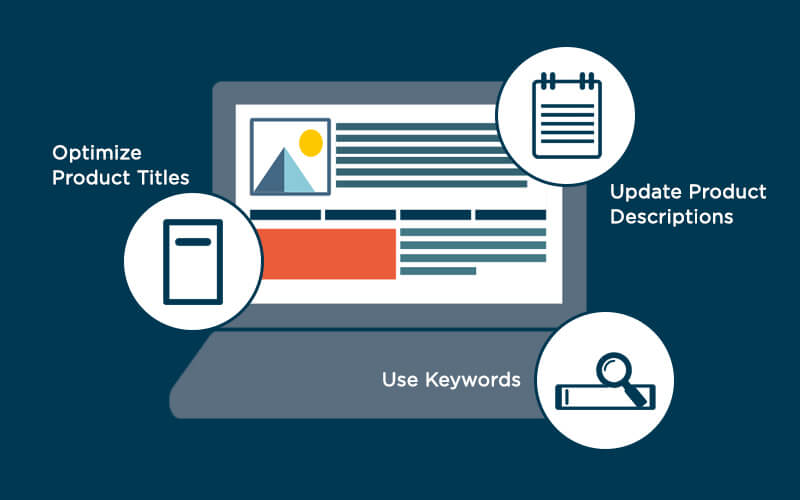 While beautiful product images help attract and engage consumers, they aren't enough. Shoppers are more likely to buy when they can understand the features, benefits, and overall value associated with a product. Think of it this way– people only buy something once they know how a particular product will change their life (in a good way).
Many online sellers overlook the simple fact that shoppers want to know everything about a product. So, to boost sales on eCommerce for the holiday season, work on writing stellar product descriptions, listing page headers, product titles, and other information. This way, you can tell shoppers what they want to know before selling them what they want to buy.
Here are some actionable tips to help you optimize your listings to convert this holiday season-
Optimize Product Titles– descriptive titles = more customers = huge ROI
This hierarchy can be easily achieved with our top-notch product listing services. Our listing experts have profound knowledge in creating a well-organized and researched product listing. They make sure to create an enriched copy with a catchy and clickable title to boost sales for the holiday season.

For instance, consider two titles- 'ABC Laptop Sleeve' and 'ABC Laptop Sleeve for 13-14 inch laptops | Durable | Waterproof | 2 Years Warranty.' The product is the same, but the title makes all the difference. If you were a buyer, you would most likely gravitate towards a more descriptive and attractive title too.




An ideal product title should have the brand/company name, type, size, material, model, color, and features. Also, include relevant keywords and popular search terms to ensure your products rank higher on search results (more on that below).

Update Product Descriptions
After the title, product description is the most critical part of the information a shopper will notice and use to make a purchase decision.

Generally, consumers like descriptions that are clear, informative, and convincing. So, present information in a simple, easy-to-understand manner using our eCommerce product description writing services. Use bullets as they quickly convey the point. Try to include phrases that solve people's pain points and build trust, e.g., 'good for newborn babies, 'suitable for senior citizens, 'useful for frequent travelers, etc.Simply put – a great product description should include 'what' your product can do for a customer, 'how' well it can do that, and 'why' they should choose your product.

Use Relevant Keywords
Most online purchases start with search terms. You can include such keywords in your listing content and easily get found online.

Start utilizing keyword research as the backbone for optimizing your product listings to boost sales on eCommerce for the holiday season. The more relevant your keywords are, the higher your products could rank. You can start by using Google's Keyword Planner tool. Also, make sure to include popular holiday search terms like 'Gifts for Black Friday,' 'Halloween Costumes for Kids, 'Christmas Gifts for Fathers', etc.

Include relevant keywords in your product titles, listing page titles, product descriptions, and product detail pages, and you'll easily get more people to find what you are selling.
2. Fearlessly use popups
With Black Friday Sale going live on your website, many customers will be busy checking out products and might as well get confused at times. So, to lead them through and send them a gentle reminder, you can use popups. These little reminders will help them make their way to the products that can be bought at discounts.
Also, you can attract new users by creating quirky pop-ups to let them know about the Black Friday discounts to boost sales on eCommerce for the holiday season.
3. Irresistible subject lines for email marketing
How many of us open emails that are often related to product or service promotions? The chances are rare because this marketing tactic is so overdone.
If you want your marketing emails to work effectively, the subject line will matter the most. If you want to entice customers through email marketing, then make sure to strategize the subject line- it should be catchy, crispy, and irresistible.
Many eCommerce businesses will use email marketing strategies to draw customers to their websites. But the only thing that can get you ahead of them will be the PRESENTATION. However, as a seller, you may be occupied with other activities. In that case, you can outsource eCommerce marketplace marketing services, and our experts will help you create humorous or edgy copy to boost your Black Friday sales through email marketing.
4. Create hype by triggering an urgency
While preparing your website for the Black Friday and holiday season sale, add elements that trigger a sense of urgency among the customers.
For instance, add a tik tok or timer showing the sale ends in XYZ minutes. So whenever a customer opens your website and encounters a timer, he/she will not head to a competitor's website rather they will make a quick purchase from your store. The reason being they cannot waste time researching on other platforms and cannot afford to lose the deals you are offering to the customers. This is the most efficient tactic when every other eCommerce store is offering discounts during Black Friday sales.

5. Display reviews from happy customers
A perfect shopping experience is based on trust. Online shoppers look for customer reviews and user testimonials to validate their purchase decision. So, the most effective way of convincing customers to buy from your eCommerce store is by feeding them positive reviews and showing them your happy customers. 
As a seller, it's time you start managing your reviews smartly. Work on getting more positive reviews before and during the holiday season. Also, don't be afraid of reaching out to negative reviewers directly – respond to their thoughts publicly and show that you care for your customers. Create a section with pictures of the customers using the products they bought from your store or just happy buyers posing with your product. Also, highlight the positive reviews and testimonials.
6. Send out cart reminders
While gearing up your eCommerce store for the big Friday Sale followed by the holiday season, you might encounter various roadblocks.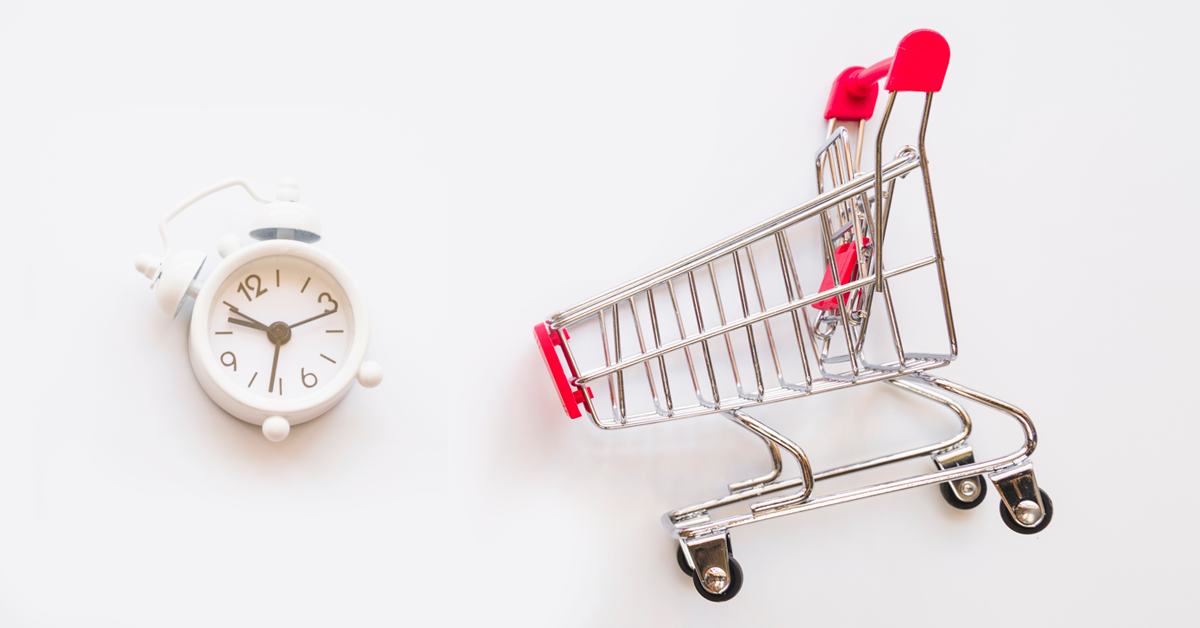 Many times, customers add products to the cart but do not make a purchase, and that can be very frustrating. The cart abandonment probably occurs when customers don't find better deals, the delivery date doesn't meet their expected date, the product price is not updated, etc.
You can send our reminder emails with lucrative offers to bring back such consumers and turn them into paying customers. Just remember to frame the email with a sense of urgency and offer some sort of advantage to the shopper. 
7. Product pictures matter immensely
You shouldn't be surprised to know how many online shoppers rely on clear and compelling product images to make their decision. Images are the holy grail of attracting people and converting them into shoppers.
Actually, great images are the secret sauce to boosting sales for Black Friday and, basically, any other holiday event throughout the year. No matter how diverse your product catalog is or how nicely descriptive your product descriptions are, unless you have catchy and clear product images, you're not going to sell more.
The holiday season is the perfect time to invest in updating your product images to attract shoppers. Invest time and resources in professional, high-quality product photos that represent your products in the best way possible. Use white backgrounds to highlight the product clearly.
For eSellers who don't have the time, skill, or resources to invest in professional product photoshoots, it is advisable to seek expert help in eCommerce product image editing services. This way, you can ensure shoppers can experience your products correctly and, ultimately, choose to buy what you're selling.
"One of the industry-leading clients based in the US reached out to SAMM Data Services for best quality, aesthetically pleasing product images of furniture and kitchenware. Our team of experts structured every image and used the latest software and tools to edit the photographs. Our experts made sure to maintain the aesthetic, soothing, and magical vibe of the pictures by adding shadow effects, color correction, eliminating unwanted objects, highlighting the main features, and much more. The pictures were tagged with SEO-friendly meta tags and the store's conversion rate increased by 85%."
8. Run Sponsored Ads (PPC)
Bargain hunters love a good deal or two. To get their attention and money, sellers can run sponsored ads on products with high discounts. If shoppers see your products on top of search results, they're more likely to buy them. Running paid promotions or pay-per-click campaigns works like a quick hack to boost holiday sales for Black Friday and other popular occasions.
9. Free goodies = More sales
Offering free shipping and goodies has always been one of the most popular holiday selling strategies for sellers, so make sure to use it wisely this season. Start by promoting holiday offers on social media – this way, you get to build excitement among your subscriber base. Additionally, start promoting product bundles as a way to upsell products with higher product margins.
10. Fill up your inventory to avoid end-moment hassle
Make sure you meet the upcoming holiday season demand and stock up on product inventory well before time. It's good to have enough product units to meet the needs of deal-hungry shoppers. If your stock is too low, you will need more shipping time which is exactly opposite to what holiday shoppers are looking for. Be ready in advance, so you don't miss out on sales during the season rush.
How to hit maximum profit on Black Friday and the holiday season? Here's your answer
Q
1. Do I need eCommerce Marketing Services to increase ROI on Black Friday?
A
Yes, our eCommerce marketing services can help boost your store's conversion rate. We conduct deep research to understand your target audience and create powerful yet effective marketing strategies to boost sales and conversions.
Q
2. Can eCommerce virtual assistants enhance my product reach and ranking?
A
Hiring eCommerce virtual assistants from SAMM Data Services will enhance organic ranking, increase your product visibility, and maximize your ROI by 95%. Their profound knowledge in SEO, PPC, keyword research, and more will be a power booster in prepping your store for the Black Friday sale and holiday season.
Q
3. How do I improve my eCommerce store performance during the holiday season?
A
To gear up your store's performance, you must ensure a well-managed store that is regularly updated. We understand that it's too time-consuming; hence, we offer eStore Product Data Maintenance Services to help you update product data with 100% accuracy, process orders on time, and add SEO-friendly descriptions.
Q
4. How do I update my product catalog quickly and seamlessly?
A
Updating and maintaining a well-structured catalog is not easy as it sounds; therefore, you need to outsource eCommerce Catalog Processing Services. We help you save time, money, and effort by updating your catalog with quality product descriptions, great images, listing relevant item features, shipping details, etc.
Hire virtual assistants to experience a 90% boost in Black Friday sales 
The holiday season is an excellent time to optimize your product listings, improve the shopping experience and run promotions to boost sales numbers.
That said, not every seller has the skill or enough time to complete these tasks. This is where our eCommerce marketplace services come into the picture. From catalog processing and product data entry to photo editing and eCommerce marketing services, we are equipped to be your trusted partner for the job.
Conclusion
Black Friday sales are a huge opportunity for online retailers to reach many consumers and crack the best deal. A ton of revenue can be generated just on Black Friday by using the right marketing strategies. Research shows that customers spent a total of $8.9 billion solely on Black Friday. Therefore, this blog is curated just for eCommerce store owners who want to make the maximum profit during the holiday season of 2022.
Use our years of experience and knowledge to stand out and sell more than your competition. Make this holiday season your best with our professional, reliable, and affordable services for online sellers.Want to boost sales for Black Friday and the holiday season? Write to us at info@sammdataservices.com, and we will take it from there!