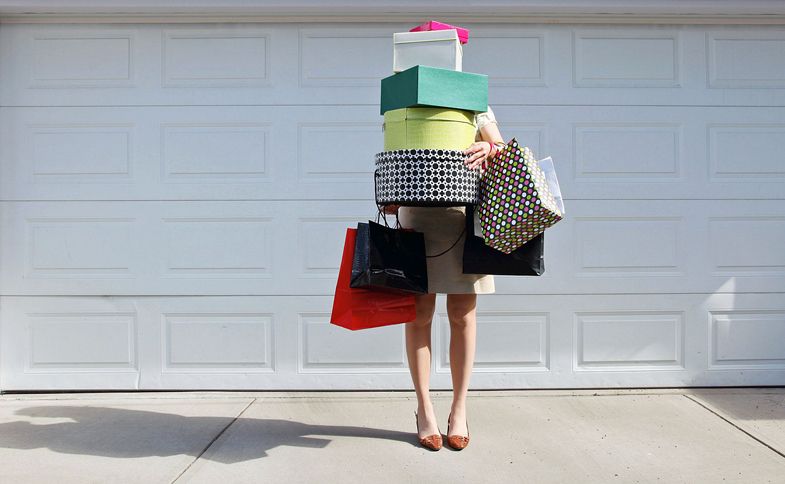 Selling once is not enough, you definitely want your existing customers to shop from your store again. If you want to build and maintain an exceptional sales portfolio, you will have to go an extra mile for it. Here are crucial eCommerce strategies to put you in the driver's seat of the sales car.
So you've just received the quarterly report of your eCommerce website, which tells you that you have sold exceptionally well. Great, well done. But are you sure that those who bought from you will buy from you again? Are you sure that no other website will pop up that steals away customers with a more competitive pricing, better UI/UX, and mind-boggling PR? Don't worry, we don't want to dampen your spirits. We're here to help, to make sure that you hold even better reports in the coming quarters than the one you're holding right now.
In this blog, we have addressed various pain points of eCommerce business owners and hurdles they face while running an online store. Further, we have mentioned different crucial eCommerce strategies to overcome those challenges. Follow these tips and get going immediately.
Key Takeaways
Many eCommerce businesses face various challenges while running a store.
Targeting relevant customers, holding existing customers, low conversion rates, competitor analysis, updating offers and pricing, data security, and more.
In order to resolve these challenges, business owners have to go beyond their limits.
Make sure that their website has everything top-notch and updated.
Right from product listings to descriptions, pictures to inventory, social media to site protection, every aspect should be regularly updated.
Above all, consistency is the key to running a successful eCommerce business.
Issues can arise anytime while running a store, but you have to deeply analyze those problems and strategize a solution to overcome them. This blog will help you do so.
Further, our eCommerce PPC services can help in boosting your site ranking and performance.
Hurdles Stopping You From Retaining Customers and Running a Successful eCommerce Business
Research shows that 95% of purchases will be done online by 2040. Considering the growth of eCommerce businesses, more customers are turning towards online stores to shop. The growing demand also raises challenges in running an eCommerce store efficiently among the uptight competition. Since so many customers are relying on your products and services, you should first be well aware of the major challenges that are stopping you from enhancing your conversion rates.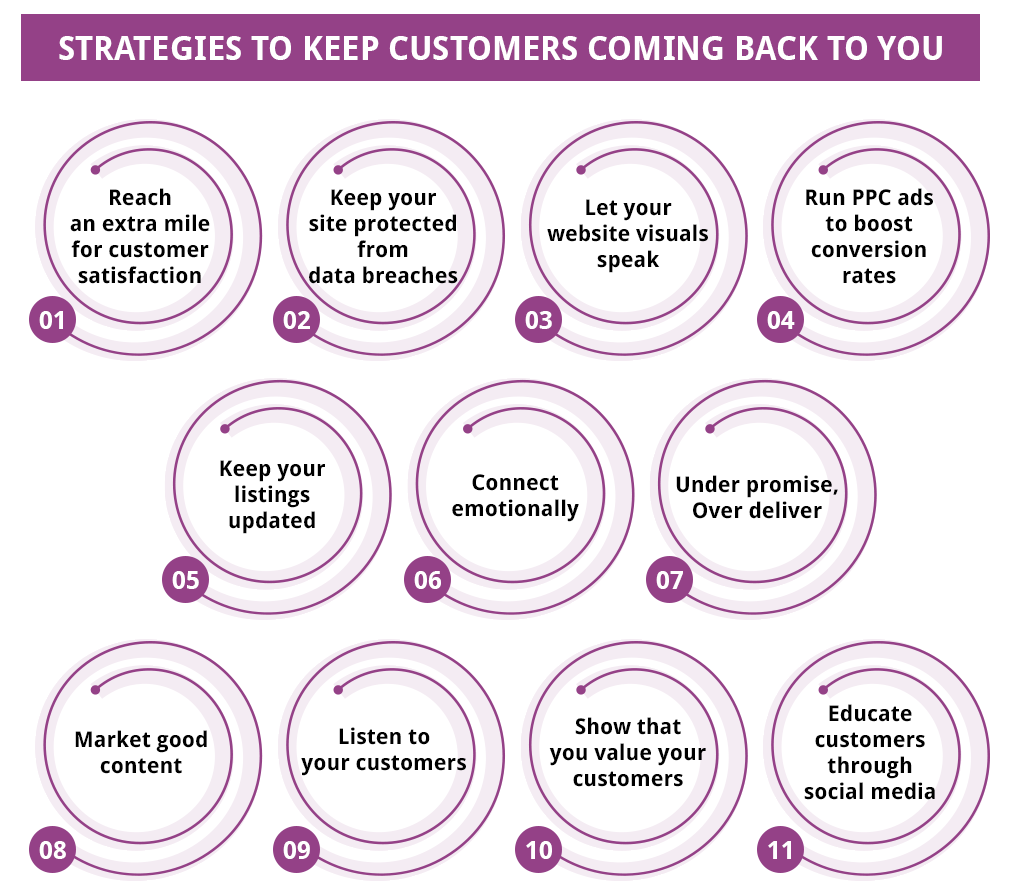 Challenge 1- Fulfilling all customer's expectations
eCommerce businesses deal with an enormous number of customers, thus it becomes pretty challenging to meet every customer's expectations. However, it is one of the essential aspects of raising a successful online business, and if retailers do not provide a great customer experience, then be ready for negative reviews. Further, customers won't visit your store again, share their experience with other people and your store may experience less traffic and sales.
Challenge 2- Attracting relevant customers or traffic to your eCommerce store
There are an infinite number of customers seeking specific products, how do you target the right audience? If you are selling bags and cosmetics, you do not want a customer who is looking for apparel. This is where many eCommerce businesses lack effort and guidance. Moreover, if you do not target a relevant audience that is more likely to buy your product, how can you expect your store to be fulfilling all ROI goals.
Challenge 3- Retain existing customers at your eCommerce website
Once a customer buys from your store, how do you make sure that they come back to you again and again? This is one of the biggest eCommerce challenges faced by store owners. If you want to generate maximum ROI and increase your sales, the most crucial way is to make your existing customers keep coming back for your products. Because you might be able to promote your business in front of new customers every day, but chances of them visiting your store may not be very high. On the other hand, a customer who has already bought from your store will be more familiar with your products and services.
Challenge 4- Boosting eCommerce store's conversion rates
Another major challenge that eCommerce business owners face is converting customers into buyers. Even if the online store is receiving ample traffic, impressions, and clicks, it somehow turns out that the ultimate goal- conversion is not achieved. After all, businesses run on conversions, which boosts their sales graph and return on investment. So, to make a profit, every online business needs customers to reach the final step of shopping, that is purchasing. Many eCommerce stores have low conversion and we will discuss this in the next segment of solutions.
Challenge 5- The constant need to distinguish your eCommerce store from the crowd
eCommerce businesses have taken a toll over the digital platform since the pandemic has started, people are not stepping out of their houses and online shopping is giving them all the convenience they want. But with so many businesses coming up online, how do you distinguish yourself from other competitors? Why would people buy from your store? You might have come across this thought a lot of times and faced this issue frequently.
Challenge 6- Showering customers with offers, shipping ease, etc.
Often, major eCommerce giants offer their customers free shipping or charge less shipping fees. In fact, some of the offers provided by them are jaw-dropping. Thus, small or medium online business owners face a lot of competition in terms of shipping, pricing, and discounts. The burden of researching pricing and offers, and further setting a price that beats the competitors to attract more customers. This even goes on and on, and many times leads to loss.
Challenge 7- Selecting the right agency to fix your eCommerce store issues
Often, online business owners fail to partner with the right marketing agency who are not capable of taking care of their store, managing product catalogs, data security, product descriptions, product listings, inventory, and more. As a result, your store lacks efficient SEO techniques, ranking is not improved, your store is not visible to relevant customers, your products are not easily accessible or out of stock and there's no track of it, complicated product descriptions, and other issues arise.
Challenge 8- Lack of consistency to maintain the eCommerce business
While starting an eCommerce store, owners use every drip of their sweat to make it a success. The store is very well organized, properly managed, listings are appropriate, inventory is constantly updated, and more. However, some of the store owners find it challenging to stay consistent with their efforts, and thus the whole idea of running a seamless business is nowhere seen. The key to efficiently running an eCommerce business and gaining maximum profit out of it is to maintain consistency throughout the store.
Challenge 9- eCommerce website's data security
With the growth of eCommerce businesses, owners are severely concerned about data security. The rising data breach, thefts, hacking, and phishing have posed a serious challenge on online business owners. Every eCommerce store has customer details, debit or credit card details, and a huge pool of other critical information. If owners are not able to shield all this sensitive information, it will raise major trust issues among customers and lapse your store.
Challenge 10- eCommerce businesses fail to develop healthy customers with customers
Most of the eCommerce stores are focusing on providing personalized experiences to consumers however, this might become overwhelming at times. With all the targeted ads, email campaigns, etc. being utilized for a personalized approach, businesses often forget that customers appreciate individual attention. This as a result leads to a poor relationship with customers, lesser engagement, and zero interaction. When customers feel a lack of engagement, they eventually move to other online businesses.
Running an eCommerce business is a tedious task and should be done carefully. But first, you should be well aware of how To Build And Maintain an eCommerce Website.
Solutions To Overcome These Critical Challenges and Keep Customers Coming Back To You
Solution 1 – Reach the extra mile for customer satisfaction
If you want your customers to keep coming back to your store, the most important thing is to give them a reason to do so. Just think through, why would customers visit your online store again? Incentivize them with enticing offers, provide discounts on their next purchase. If you want to retain existing customers for the long term, you for sure have to reward them from time to time. It doesn't have to be monetary, you can even send personalized notes or ask for personal feedback, etc.
Solution 2 – Make sure your eCommerce products are solving customer's problems
eCommerce businesses can be of various sizes and levels, some stores offer a restricted range of products and some have a wide variety. Make sure your products are addressing people's concerns or solving their problems. You may be offering cosmetics, but people are nowadays not going out much due to restrictions on functions, weddings, offices, etc. If you are facing a downfall in your sales, then consider introducing a new range of products that are most used by people these days. This will help you retain and bring back previous customers who might not be interested in customers anymore but may be looking for home appliances.
Further, you can hire an eCommerce data entry specialist to update your listings and products with accurate information and data from reliable sources to gain customer trust.
Solution 3 – Keep your eCommerce site protected from data breaches
If you want to strengthen your brand credibility then always focus on keeping your website protected from external factors that can damage your website internally. Customers always go back to eCommerce stores that have strong data security policies and can safeguard customer information and other details efficiently.
Solution 4 – Let your eCommerce store's visuals speak
The most important but ignored aspect of running a successful eCommerce business is eye-catchy and compelling visuals. Customers will visit your site once but never expect them to come back to you again if your store doesn't have clear and fine product pictures. Thus, with the help of photo editing services for eCommerce, you can deliver amazing images that speak of your brand and more clearly describe the product features, highlighting every tiny detail with intricacy.
Photo editing services for eCommerce can change your entire business game by delivering aesthetic and authentic pictures to attract more customers and convert them into buyers.
Solution 5 – Run PPC ads to boost conversion rates
eCommerce stores should focus on targeting relevant customers rather than random traffic which will not contribute to increasing your sales or conversions. If your ultimate goal is to turn customers into buyers, then leverage eCommerce PPC services to create well-optimized and target-oriented campaigns. eCommerce PPC specialists have great knowledge in analyzing your store requirements, and creating PPC ads based on thorough research to boost your store ranking as well as ROI.
In fact, to make PPC ads work in your favor, your product specifications should be premium and that is only possible through eCommerce product description writing services.
Solution 6 – Keep your eCommerce listings updated
Product listings can make or break your store, thus eCommerce store owners should always keep the listing updated. By outsourcing eCommerce product listing services, you can be assured of a well-organized listing that incorporates product details, specifications, ISBNs, MPNs, descriptions, and more. Also, when you utilize eCommerce product listing services, experts ensure that every product is set up under the right category and sub-category.
Right from listing creation to management and optimization, hire an eCommerce data entry specialist and they do it all for you.
"One of our clients- a leading eCommerce business owner approached SAMM Data Services to boost their organic ranking. After discussion between the client and our experts, It was concluded that despite spending a lot on paid ads, the website is facing low organic CTRs due to unattractive headlines or ad copies.
Through PPC Ad Copywriting, our copywriters delivered effective and compelling ad copies that attracted more clicks and relevant visitors at their eCommerce store. Within a month, our clients encountered 87% rise in their sales".
Are you spending heft amounts on advertising and still not getting desired results?
Expert Tips To Boost Your eCommerce Store Sales and Conversions
Tip 1 – Connect emotionally
One of the prime factors that shape brand equity is emotion. People only buy from those brands again and again with which they are connected emotionally. Why is there a mile-long line each time a new Apple product is launched? This is because the brand has centered its products on PEOPLE. Their advertisements show the value of relationships, of families, of holidays. Their slogans focus on the power of thought, on the genius of mankind. And because they're cool. A good way you can connect with your brands emotionally is to reply like a real human on social media to their messages or give them a surprise call every once in a while about how they are finding your products or services. Your consumers will love you for this.
Tip 2 – Under promise, over deliver
This is a rule some of the greatest business leaders follow. And we could learn a thing or two from them. Don't announce discounts that don't work. Don't promise in-a-day delivery if you can't provide it. It will only put your name to shame. Instead, tell them they'll get their product within 3-4 days, or even a week. Then deliver it in a day or two and bask in the smile of the consumer.
Tip 3 – Market good content
Content is still king and will always be in the internet monarchy. Good content is a prime reason why a brand is followed on social media, which leads to tremendously positive word-of-mouth publicity. You cannot afford not to have a share of that pie. Create great content with the help of reliable product description writing services and then market it well using social media, your website, and email.
Tip 4 – Listen
You need to listen to what your customers are saying about you, wherever they are saying it. In today's connected generation, customers usually take to social media to express their love or grief. You need to be alert and aware of what people are saying and respond to them in real-time. If you have only the money to spare on one new hire right now, spend it on a person who can attend to what people are saying and respond to them in real-time. A prompt, positive response can quell even the most grieving customer.
Tip 5 – Make your customers feel valued
If your existing customers are not coming back to shop from your store then you need to make them feel valued first. Make sure to send out personalized emails, notes, or messages. Don't let them forget you, apart from sending offers and discounts, inform them about new launches or products similar to their purchases.
Tip 6 – Entertained or educated customers through social media
eCommerce businesses should never underestimate the power of social media and how it can bring more followers and customers to your website. Keep posting regularly about products, discounts, videos from customers who have bought your products, happy buyers, positive feedback, and more. This comes under promoting your store.
To entertain or educate your customers is a different thing altogether. Post funny memes, sarcastic jokes, videos that show how your product is adding value to a customer's life, or how your products are a sustainable alternative and are supporting environmental issues. This will create more engagement because social media is all about content. The better your content is, the more followers you gain along with more customers and conversions at your online store.
Tip 7 – Simplify interaction with customers and respond to their queries instantly
Nowadays, customer satisfaction is the utmost priority of every eCommerce business. Since customers appreciate transparency and interaction, another element is addressing their issues on time. If you fulfill all these conditions, you can make an easy way to the top and customers will always come back to shop at your store.
By offering great customer support service, customers will always be satisfied with your problem-solving strategies and make way for positive reviews.
Partner With Right eCommerce SEO Agency To Increase Repeat Purchase
SAMM Data specializes in delivering complete eCommerce Catalog Management and Product Data Entry Services for retailers that bring in real business results. Our eCommerce marketing professionals are astute and experienced. Partner with us and we will help you gain a competitive edge by providing a comprehensive suite of eCommerce SEO services.
FAQs
1. What are the major challenges faced by eCommerce businesses?
Ans: Running an eCommerce is not an easy pathway, owners face many ups and downs. Some of the major challenges faced by online businesses are data security, lack of consistency, fulfilling customer expectations, responding to customer queries quickly, developing healthy relationships with customers, not targeting relevant customers, distinguishing themselves from competitors, increasing conversion rates, etc.
2. How do you retain existing customers and increase conversion rates?
Ans: Your eCommerce store should be a total package of everything that customers are looking for. Whether it's your website design, navigation process, how you handle customer queries, content, pictures, order processing, payment methods, shipping, social media engagement, or email marketing campaigns. You have to stay consistent in providing the best customer experience in all the aspects to turn a customer into a buyer and even retain existing customers.
3. Can eCommerce PPC services and product listing services help in retaining existing customers?
Yes, our eCommerce PPC services and product listing services are everything you need to make your store rank on top. Through our services, our experts will help in managing, updating, and optimizing your store, which in turn will boost your store performance. We will also take care of PPC ads, SEO, product descriptions, image editing, store maintenance, inventory management, product data entry, etc. to help you run your eCommerce store successfully.
Conclusion
Hope this blog helps your eCommerce business in inviting more customers and retaining the previous buyers. We have addressed all the pain points that online business owners face in the ever-growing competitive market. It will help you get better insights into the issues and further rectify those problems to achieve all your business goals, and gain maximum ROI.
However, these challenges and solutions alone cannot boost your store performance, for this, you need a professional eCommerce SEO agency to help you attract relevant customers through social media marketing, email marketing, SEM, referral marketing, and more.
To discuss your project requirements, feel free to write to us at info@sammdataservices.com.