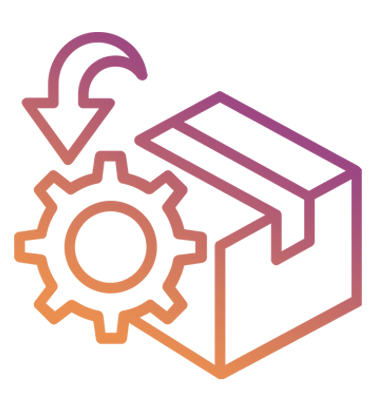 Order Processing Services
You have invested a lot of time, money, and effort to build up your eCommerce business and have finally brought it to a stage where you are receiving a steady stream of orders. All your hard work, however, can go down the drain unless your order processing is fast and one hundred percent error-free. Just as in any other business, in the eCommerce business too, it takes a very long time to earn a reputation but only a moment to lose it. No matter how attractive your prices are or how well-stocked your eStore is, erroneous or slow order processing will drive away your customers and diminish sales.
Order tracking services are a continuous process. But it does require experienced hands to avoid unnecessary confusion. Hence, several online businesses are roping in order processing services companies that provide outsourcing this service. SAMM Data Services offers high-quality order processing services carried out by experienced resources that have been in the industry for a long time. They understand the demands of the job and the importance of quick processing of orders.
Outsource order processing service to SAMM Data Services
We understand that smooth order processing is extremely crucial to ensure a thriving business. Any mishap can cause an instant drop in business due to customer abandonment and bad feedback. With our eCommerce order tracking services, you can be assured that your business will never be facing such issues. We help your brand sort out online order aspects like:
Manage your inventory and product procurement process. We will manage and keep track of your product prices, product availability, inventory stock codes, vendor SKU numbers, etc.
Validate and authenticate your orders with one hundred percent accuracy. Our professionals are consummately efficient and never err with details like item price, quantity, name, order tracking number, etc.
Process your orders with an optimum combination of human intervention and order processing software.
Manage order dispatch. As part of our eCommerce order processing services, we will oversee the printing of address labels and selecting a shipping company and the mode of transportation. At SAMM Data Services, we have the experience of working with every major shipping company such as Fed-Ex, Blue Dart, DHL, etc. If required, at SAMM Data Services, we can also assist you in the order tracking.
Whenever necessary, bulk or batch processes your orders.
Keep your customer data up to date. From time to time, we update your customers' names, email and postal addresses, phone numbers, etc.
Handle every kind of order – sales orders, backorders, distribution orders, blanket orders, split, auto-ship, and complex continuity orders with equal accuracy and dexterity.
Streamline and expedite your payment processing.
Take care of your customer support services. Our order processing services professionals will answer your customers' emails and phone calls and address their doubts, queries, and concerns deftly and politely. Now let our experts handle customer emails in an effective manner that will enhance their satisfaction with your brand service.
Get the best eCommerce order tracking services at SAMM Data Services
Say goodbye to the expenses of hiring an in-house order tracking team, when you can outsource the same in your budget from SAMM Data services. We offer highly-skilled personnel that use the latest technology and tools that give your customers a hassle-free ordering experience.
We are known to be the best in the business offering exclusive benefits like:
At SAMM Data Services we provide fast, reliable and one hundred percent error-free order processing services to ensure that you never again lose a customer because of sloth or mistakes in processing orders.
At SAMM Data Services, we have a thorough knowledge of all online order management systems.
We also keep our clients' customer data completely safe.
We provide order tracking services at the most competitive rates in the industry. By making us your outsourcing partner, you will cut costs to 60%.
Searching for a reliable order tracking services partner? Write to us today!
Take your online business to new heights without breaking a sweat by partnering with us. Send us a mail at info@sammdataservices.comand request a free trial. Get to experience our excellent service and find out why we are the best in this industry.