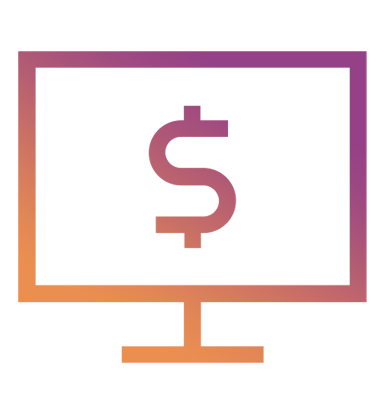 Competitor Price Monitoring
As eStores proliferate, shoppers across the world are being spoiled by an abundance of choices. They are getting increasingly fastidious and expect maximum value for money. It has become, as a result, absolutely vital for eCommerce entrepreneurs to offer shoppers the most attractive prices. It is, however, easier said than done. To be ahead in the pricing game, an eStore owner must keep a tab on the prices offered by the competitors 24*7. That is why going for competitor price monitoring services in-house can be prohibitively expensive. It will divert the attention of an unacceptably large number of employees away from their core tasks. The pragmatic thing to do, thus, is to outsource competitor price monitoring to a competent vendor.
At SAMM Data Services, we offer eCommerce price monitoring and tracking services to help you keep a tab on the prices offered by your competitors and formulate a dynamic pricing strategy that enables you to gain a competitive edge in the market. As part of our price monitoring services, our experts provide real-time information on pricing and discounts in the marketplace.
Outsource your eCommerce competitor price monitoring services to SAMM Data Services
By outsourcing product price monitoring requirements to SAMM Data Services, you can get real-time updates about the ongoing prices of your products in the market. This will help you devise your price strategy accordingly to invite faster sales. We offer detailed competitor price monitoring in the following ways:
Our professionals will keep track of a product's price trends throughout the day and record even the minutest fluctuation. We, thus, help you evolve a responsive pricing strategy for your products.
Our virtual assistants for eCommerce stores gather high-quality relevant data on a product's pricing history and other important parameters and help you form an idea of its demand. You will be able to, thus, make informed decisions on what products to offer on your eStore.
Our competitor price monitoring professionals understand that pricing data can appear complex and intimidating to someone not used to handling it. We always present pricing data in simple graphs and charts that can be easily understood and interpreted.
Our competitor price tracking services can be easily adapted to meet your specific needs. Depending upon what your requirements are, we monitor the prices of a particular product or a group of products on rival eStores. We can also follow what new products your competitors are adding to their inventories and the prices at which they are offering them.
We are capable of performing competitor price monitoring both manually and by employing automated means. In the latter case, we use state-of-the-art price monitoring software to capture price data from your competitors' eCommerce websites.
Benefits of partnering with SAMM Data Services
Being in the eCommerce industry for 20+ years, we understand the evolving nature of the arena. Hence, our services are designed to offer you the best features that help you take a dominant position in the online business scenario.
At SAMM Data Services we help you beat the competition with our intelligent and affordable competitor price monitoring services.
Our professionals are vastly experienced and versatile.
Depending upon your requirements, we can quickly customize our competitor price analysis services and help you to increase your sales by competitor price monitoring..
Searching for the right eCommerce price monitoring service provider? Hit us up with an email today!
Solidify your position in your niche industry by offering your customers the best prices with SAMM Data Services. Avail eCommerce product data management services rendered by industry experts. Send us an email at info@sammdataservices.com and get a free trial to experience solutions for yourself.