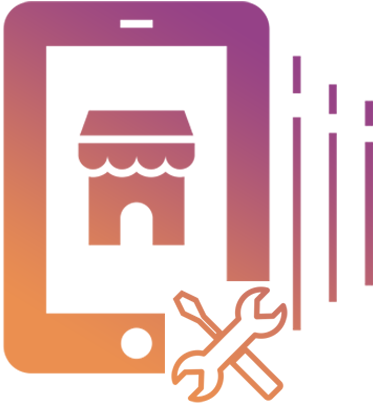 eStore Product Maintenance Services
The day-to-day maintenance of an eCommerce store involves a myriad of tasks. Among other things, one must regularly update the product data, edit the product images, prepare original product descriptions, process orders, etc. Any sloppiness in their performance will inevitably result in your eCommerce store looking messy and your business taking a beating.
When you outsource eCommerce store maintenance tasks to us, we ensure that your website is well-managed, optimized, and updated at regular intervals.
Get bespoke eCommerce store maintenance services at SAMM Data Services
At SAMM Data Services, we understand the nuances of an optimized eStore. Our experts are well-versed with the changing algorithms and search engine guidelines. Hence, we can instantly identify the inadequacies in your eCommerce store and fill in the gaps by offering a comprehensive solution. We take care of every little detail related to eCommerce store management so that you can fill in more traffic and drive sales faster.
Update the product price and availability.
Enter or update your product data without errors. Our eCommerce Store Maintenance Services professionals will enter the product price, product name, SKUs, brand name, and manufacturer's identity with cent percent accuracy.
Prepare or refine your product taxonomy. Products, to be traced easily by shoppers, must be placed under the right categories or sub-categories. Besides, product categories must not be too big and cluttered in order not to confuse shoppers. Our professionals will ensure that your products are sorted correctly in categories of manageable size.
Whenever relevant, add additional details like product weight, color, shape, etc, to your product data.
Improve your product images. The photo editors at SAMM Data Services will make your product images smart by ridding them of spots and blemishes and correcting their contrast, color, and light. We will also crop your product images and erase unattractive backgrounds from them. We can produce product images of all kinds – thumbnail, zoom, and custom-defined.
Process orders. We will validate and authenticate your orders quickly and with 100% accuracy. We can handle all kinds of orders - sales orders, distribution orders, backorders, blanket orders, split, auto-ship, and complex continuity orders – with uniform competence.
Ensure the uniqueness of your product images. As part of our online store maintenance services, we will meticulously go through all your product descriptions and weed out the ones which have been reproduced from manufacturers' websites. Our writers will then
replace them with hundred percent original descriptions written in the lucid and persuasive language. We will also keep your description keyword-rich and SEO-friendly.
Enrich the product meta tags and titles with keywords and make them SEO compatible.
Allow your brand to benefit from SAMM Data Services' unique eCommerce store maintenance solutions
eCommerce store maintenance service at SAMM Data Services is unlike any other provider in the market. We help you with everyday nitty-gritty and also tackle the larger goals of your eStore. With us, you can enjoy benefits like:
At SAMM Data Services we provide eCommerce store maintenance services to relieve eCommerce entrepreneurs of the everyday hassles that are a part of managing an eStore.
No matter what platform your eStore is mounted on or what your industry vertical is, we will maintain your eCommerce store with faultless efficiency.
We can also easily adapt your services to accommodate any special requirements that you might have.
We offer online store maintenance services at cost-efficient prices. We also have the best turnaround rates.
Get the best online store maintenance service at SAMM Data Services. Drop us a mail to begin this exciting journey.
Join us as we offer superior store management services at affordable service. Write to us at info@sammdataservices.com and get your free trial today.