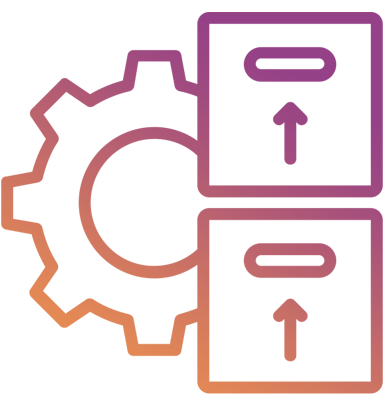 eCommerce Inventory Management
Smooth and competent inventory management is central to running a successful eCommerce business. Inefficiency in inventory management might mean that you are offering products for sale which you no longer have in stock. The result will be irate customers and loss of business and reputation. Inventory management, if done well, also reveals which products are being bought most by shoppers. You, thus, get to identify which products to focus on for enhanced profits.
Performing inventory management in-house, however, requires a very large staff. They must be specially trained too, as managing eCommerce inventories requires one to process and handle staggering quantities of data. All these expenses will inevitably eat into your margins.
Get high-value eCommerce inventory management at SAMM Data Services
At SAMM Data Services, we offer bespoke eCommerce inventory management services that optimize your store and help bring in more traffic. We aim to offer a comfortable eStore journey to your customers to enhance engagement and experience. We take the minute details as well as the larger brand picture and align it with the latest digital marketing strategies. When you outsource your requirements to us, you can enjoy services like:
Update prices, SKUs, lot number, serial number, manufacturer's identity, etc., regularly and with 100% accuracy.
Update your inventory records in real-time so that neither you nor shoppers are in any confusion about the availability of a product.
Remove all duplicate product data from your inventories.
Assign a unique SKU to each product. We will also classify your product into kits and bundles which will allow you to manage and track your inventories better.
Perform, as required, cross channel and cross-platform inventory management.
Help you recall damaged goods.
Update product availability as soon as a sold-out product returns to stock.
Act as a link between you and your vendors and suppliers. We will streamline your procurements and also keep track of your procurement expenses.
Identify slow-moving goods from fast-moving goods. This will build valuable insight into the demand for products.
Help you manage back-orders and pre-orders and ensure that advance shipment notices are generated for them.
Avail unique benefits only at SAMM Data Services
Leave all your inventory management worries to us as we utilize our knowledge of 20+ years for the growth of your brand. Our dedicated resources are well equipped with the skill and latest tools and technology that ensures accurate and on-time inventory management services. With us as your partner, you can enjoy benefits like:
Cost-effective and extremely competent eCommerce inventory management services to help your eCommerce business achieve ever higher levels of efficiency and profits.
Unclutter your eCommerce store's inventory management to the point that your inventory lookup time, both online and offline, will be drastically reduced. Thus, while you will manage your business better, your customers will be more satisfied than ever.
Shopping cart management professionals are highly trained and experienced. They ensure that your inventory is well-managed and up-to-date.
We offer shopping cart inventory management services at competitive prices.
Looking for affordable shopping cart inventory management services? Hit us up with an email today!
Get superior quality inventory management services from seasoned experts at budget-friendly rates. Email us at info@sammdataservices.com and ask for a free trial today!