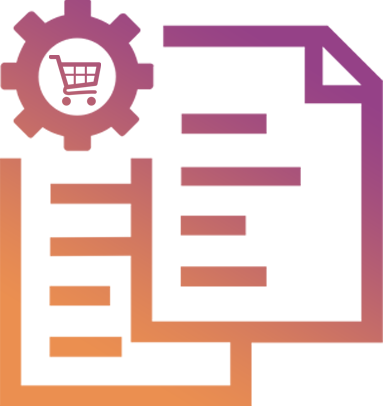 Catalog Content Management
eCommerce content management involves a myriad of delicate and intricate tasks. Having them performed in-house by staff lacking specialized training in them can turn out to be quite expensive for your eCommerce business. eCommerce content management, because of its sheer scale, will tie up too many hands for too long. Besides, the untrained staff is also likely to make mistakes when handling the various aspects of eCommerce catalog content management. Correcting them will again cost significant amounts of time and money.
At SAMM Data Services we provide accurate, efficient, and fast eCommerce content management services. We are deft in every aspect of the task and can handle the enormous quantities of data required by it with ease. We have in our ranks the best trained and hugely experienced catalog content management services professionals. Irrespective of the scale or complexity of a project, our professionals can turn it around quickly and without the slightest error.
Catalog content management at SAMM Data Services
Get high-quality and error-free catalog content management services from experts who have rendered excellent service in the eCommerce industry for a significant time. Our highly skilled resources ensure timely delivery of services that help you to drive engagement and boost conversions.
Choose us as your catalog content management outsourcing partner and enjoy superior benefits like:
Regularly update product prices and product availability.
Capture price data from your competitors' websites. We will help you monitor the prices and discounts offered by your competitors so that you can suitably adjust the prices offered on your eCommerce site.
Enter your product names, product titles, SKUs, part numbers, manufacturers' identities, etc., with 100% accuracy.
Work on your product descriptions and ensure that they are lucid and original. With SAMM Data Services as your eCommerce content management services partner, our product description writing experts ensure that your eStore site's page rank never suffers for reproducing unoriginal content.
Work on your product images and edit and enhance them as required. Whenever necessary, we can even source the right product image from a manufacturer's website.
Classify and upload your product data under the right categories.
Work on your product meta titles and meta tags and make them keyword rich and SEO friendly.
Help you create and add new pages to your eCommerce site.
Our benefits do not just end there. As an industry player for 20+ years, we understand the requirements of brands in today's eCommerce space. Hence, we offer holistic solutions that will cater to your brand's overall growth.
At SAMM Data Services we can perform eCommerce content management both online and offline.
We provide you with a wide choice of input formats. You can hand over your eCommerce product data to us in MS Excel, CSV, PDF, and hardcopy formats or as a secure FTP download.
Our professionals have an in-depth knowledge of all major eCommerce platforms such as Magento, x-Cart, Zen Cart, NetSuite, Shopify, Volusion, 3dCart, etc., and perform eCommerce catalog content management on all of them with equal ease and accuracy.
We provide our catalog content management services at the most competitive rates. We will help make cost savings to the tune of 60%.
Our turnaround rates are the best in the industry.
Hand your catalog content management requirements to SAMM Data Services. Write to us today!
Get high-quality SEO-optimized catalog content management services from industry experts at affordable rates. Drop us a mail at info@sammdataservice.com and avail a free demo today!