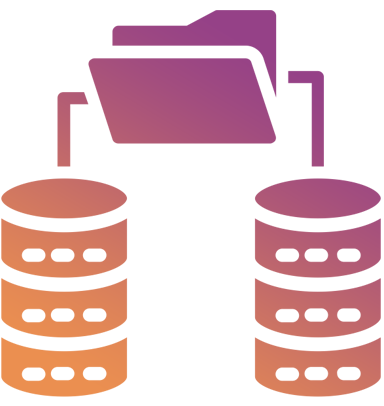 eCommerce Product Data Migration
eStores, as they expand and get bigger, frequently tend to outgrow the platform on which they were originally constructed. Or, an eCommerce entrepreneur might discover that the eCommerce platform he has chosen for his eStore is not sufficiently rich with features to meet all his business needs. In either situation, the desirable thing to do is to migrate the eStore with all its product data to another, more suitable, platform. The task, however, is an extremely onerous one and daunts even the most seasoned eCommerce business owner.
To help you transfer your product data while ensuring zero loss of information, we offer eCommerce database migration services at cost-effective prices and in industry best turnaround time.
SAMM Data Services gives you the best eCommerce data migration services
At SAMM Data Services, we offer a holistic approach to data migration requirements as we are committed to providing 100% secure operations with minimal errors so that there is no data loss or data leak. We follow a strategic plan that helps us achieve our target while maintaining high quality. When you choose us, we understand your requirements and move ahead in the following manner:
Thoroughly plan the entire migration process so that no product data is lost while it is on. We will also ensure that there is no duplication of product data as we migrate your eStore from one platform to another.
Do an audit of your existing platform to determine where and in what manner it is lacking, and audit your eCommerce content to understand what is hindering your business. Keeping these factors in mind we will decide on a platform that has just the features that your eCommerce business requires.
Study and understand the database structure of your new eCommerce platform to decide on the best possible manner of organizing your product data upon it.
Employ a tab-delimited or comma-delimited format to organize your product data and bulk migrate it to the new platform. The eCommerce data migration services professionals at SAMM Data Services are extremely skilled at the task. Irrespective of how voluminous your product data is, they can handle it with nearly one hundred percent accuracy.
Make all the new page titles and URLs similar to what they were on the old platform. This will ensure that even after your eStore has moved to a new platform its page rank will not suffer and your regular customers will find it easily.
Ensure that the new platform is seamlessly integrated with your accounting systems, payment processes, and the shipping vendor's services.
Get high-value eCommerce data migration at SAMM Data Services
We at SAMM Data Services, understand the importance of data for brands. Hence, we treat them with importance while offering eCommerce data migration. We take care of other related aspects too so that when the project is completed, the client and its brand are in a better position, ready to take on a new journey in the eCommerce space.
At SAMM Data Services, we provide shopping cart data migration services to help you circumvent the numerous attendant hassles of migrating your eStore from one eCommerce platform to another.
Before we undertake an eCommerce data migration project we thoroughly study a client's business needs and decide on a platform best suited for them.
Our data entry virtual assistants are enormously experienced and have an in-depth knowledge of all major eCommerce platforms like Magento, Shopify, osCommerce, X-Cart, Zen Cart, Amazon, etc. We can leverage and customize their features in a manner that is most profitable for business.
Outsource your eCommerce data migration requirements to us. Write to SAMM Data Services today!
Stay ahead in the competition with high-quality eCommerce data migration services only at SAMM Data Services. Write to us at info@sammdataservices.com and request your free trial today!