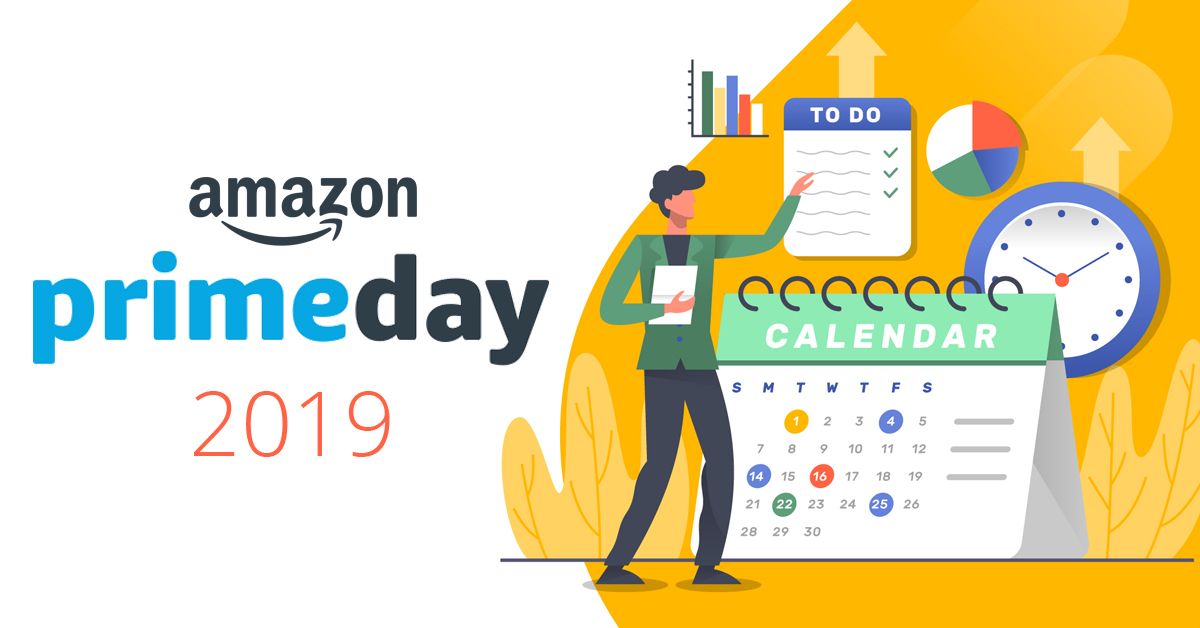 First things first, by Amazon's own admission, Prime members in 17 countries, spanning across North America, Europe, and Asia-Pacific shopped during Prime Day 2018, the biggest Prime Day ever (well, so far!)
Global Amazon Prime Day sales from 2015 to 2018 (in billion U.S. dollars)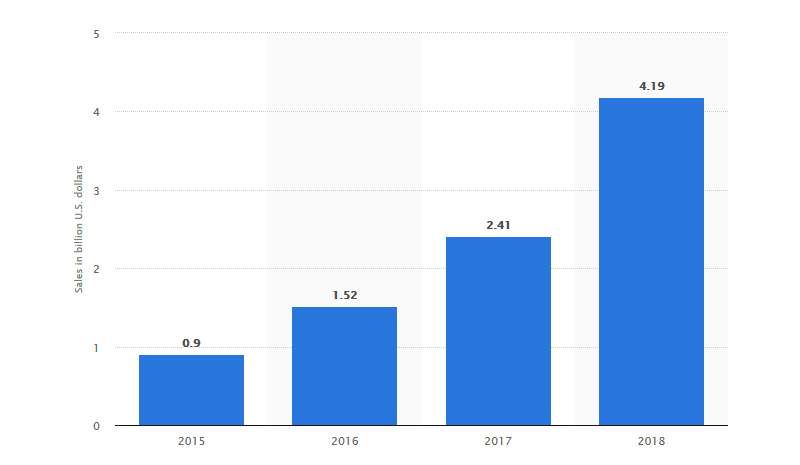 (Source: Statista)
Who's to say, this year, it won't be even bigger? Keeping our fingers crossed for this one! Anyway, let's talk business, and get you ready for the big day:
Analyze
Is your content ready for Prime Day marketing?

To be honest, you'll need an out-of-the-box advertising strategy, one that could help you cut through the noise. And make no mistake, your ads won't stand out, until your content does. The same goes for your listings.

Bonus tip: Audit your best-selling listings Yes, you can always create new listings, but if some of the existing ones are already performing well, you could optimize them and achieve far greater results. And that's because when you take to optimization, you work towards improving your rankings in Amazon's search results, aiming to secure a place in the first three pages (apparently, that's where 90% of the customers make their purchase), and effectively, increase your sales.

Are your products and pricing all set?

Take your Amazon health metrics seriously. Ensure that all the products you want up there have already been uploaded and are live. If they are not, reach out to an eCommerce product upload company at the earliest. Also, see if there are any suppressed listings, and if there are some, fix them right away.

Bonus tip: Here's how you identify suppressed listings: go to your seller account, and click on the inventory tab. Next up, select manage inventory, followed by "suppressed" from the horizontal menu. Nada? Kudos! "Suppressed" is only visible if you have some listings that you could improve upon in the first place.

And then there is pricing. Either you can keep tabs on your competitors' pricing all by yourself, for which, unfortunately, there's little to no time left, or opt for competitor price monitoring services. The latter can offer real-time information on pricing and discounts, helping you with the repricing, which in turn could be your gateway to winning the Buy Box.

Do you have enough inventory?

You'd want to run a discount code or float some sort of promotional offer to be able to get the most out of this once-in-a-year opportunity. And you can pull that off only if you have enough inventory on you. Load up your warehouse, and for that matter, throw

in some surplus. Even if you are unable to sell it off on or during Prime Day, you could always hold on to it for the months to come.

Bonus tip: Manage your inventory well. Automate purchase orders and supplier management, to begin with. You could also come up with bundles, thereby ensuring that your inventory moves a lot faster, and that there is a welcome increase in your average order value (AOV). And guess what, even if you don't have an Amazon store yet, and sell on, let's say, eBay, or through a Magento store, you can very well grab your fair share of the pie, thanks to multi-channel fulfillment. Just make sure that the platform in use has the requisite support, and if it does, you can fulfil your Prime day orders from Amazon FBA inventory without any difficulty. While you are at it, set low stock alerts, so as to ensure that you are in the know as soon as your inventory hits the specified threshold.
Most important inventory management practices where retailers and manufacturers invested in 2016 and 2017
(Source: Statista)
Brainstorm
Brainstorming will paint a rather clear picture, and give you a better idea of what you can do, and more importantly, what you cannot.
Take the "Lightning Deals" for example. Now, if you were to take advantage of this advertising platform, you should have submitted your deals by 10th of May. But that ship has sailed.
No worries, it is only when you brainstorm that you'd realize that there are other options as well, including Amazon Coupons, Sponsored Products, Sponsored Brands (only for sellers with brand-registered items), free shipping, percentage off (a tiered mechanism, encouraging the customers to buy more, in lieu of a greater discount), BOGO, and giveaways.
Also, you could pay to get the highest traffic, or in other words, make use of 'adjust bids by placement', Amazon's very own PPC feature, and not to mention, one of the latest ones. While with Bid+, the predecessor, you could only set a 50% boost for the top of search (first page) placement, it's now very much possible to increase your bid by up to 900%.

Quick fact: Amazon divides the placements into three categories, namely, top of search, product pages, and rest of search.

A+ Content (available only to 1P sellers), Enhanced Brand Content (EBC), and your very own website are some avenues that you could consider, and make an integral part of your Prime Day strategy.
Create
Make a calendar or say, a to-do list of sorts. We can suggest one for you. See if it fits the bill. Feel free to tweak it the way you want to, but make sure you get everything done, right on time.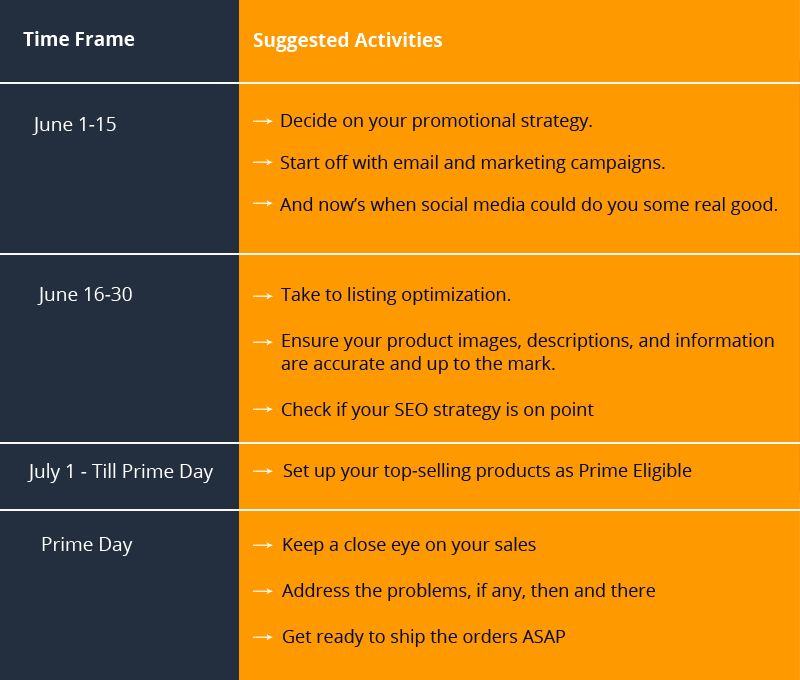 Now, you could use some resources or tools, but nothing beats an extra pair of hands. In case of Amazon SEO for example, you could reach out to an eCommerce SEO marketing services company, and get them to use blogs, articles etc. to drive more traffic to your store. Just make sure that the eCommerce SEO company you choose has had a successful tryst with Amazon, and knows its way around A9.
Coming to listing optimization, make sure your title is self explanatory, and doesn't leave the customers to fend for themselves. Also, make up for the lack of tactile experience, and add at least three images for each of your listings. And yes, use the bullet points to the fullest, and disseminate as much information as possible.
Bonus tip: Place your target keywords in not just the title, but the bullet points as well. Here it's worth mentioning that according to Amazon, bullet points have no bearing on your rankings, none whatsoever, but still, including them, especially if they are not forcefully placed, could give you the upper hand.
Deliver
You can go around fulfilling Prime Day orders through Amazon, or use Seller Fulfilled Prime, especially if you are to deliver high-valued items, or products that require special handling or preparation, either way, just make sure you keep the handling time to a minimum and deliver as soon as possible.
Bonus tip: Seller Fulfilled Prime ain't accepting new registrations as of now, and you'd have to join the waitlist. However, given the fact that once you are in, your ASINs will be far more visible, your chances of winning the Buy Box would automatically increase, and your customers would see the coveted two-day delivery message, it's worth the wait. Yes, you may not be able to leverage it this coming Prime Day, but selling products with the Prime badge straight away from your warehouse has its fair share of advantages, no doubt.
Evaluate
The exact dates for Amazon Prime Day 2019 haven't been announced yet, but it's likely to take place somewhere around 15th of July.
Just In
The dates for Amazon Prime Day 2019 have finally been announced. The 48-hour event will start on Monday, July 15. So, now that you have less than a month to get ready, the question is, are you up for it?
And once the D-day is here, you'll hopefully be flooded with orders. And if you are not, well, don't lose heart. Evaluate your strategy for this year's Prime Day, and see how you can do a lot better the next time. Here are some handy pointers that might help:
Start prepping up at least five to six months before Prime Day. Things like inventory planning, FBA cutoffs, resource evaluation, Lightning Deals, Gold Box Deals, landing pages, etc. call for a plan of action, one that you should have been ready by now.
Also, try and find out the reasons behind order cancellations, if any. Yes, you may set a high threshold, but unless your inventory is updated in real time, chances are that you'll run out of stock every now and then.
While Amazon listings are already optimized for mobile, well, most of them are, your own website, one that you may use to spread the word and drive more traffic to your Amazon store on Prime Day may or may not be. Again, that's something you might need to look into.
When all is said and done, we sincerely hope that the ABCDE (Analyze, Brainstorm, Create, Deliver, and Evaluate) approach works wonders for your Amazon store, enabling you get the most out of Prime Day 2019. And if it gets a little too much to handle, worry not, for SAMM Data Services can easily save the day. Write to us at info@sammdataservices.com at the earliest, and let's get started. Time is of the essence here!