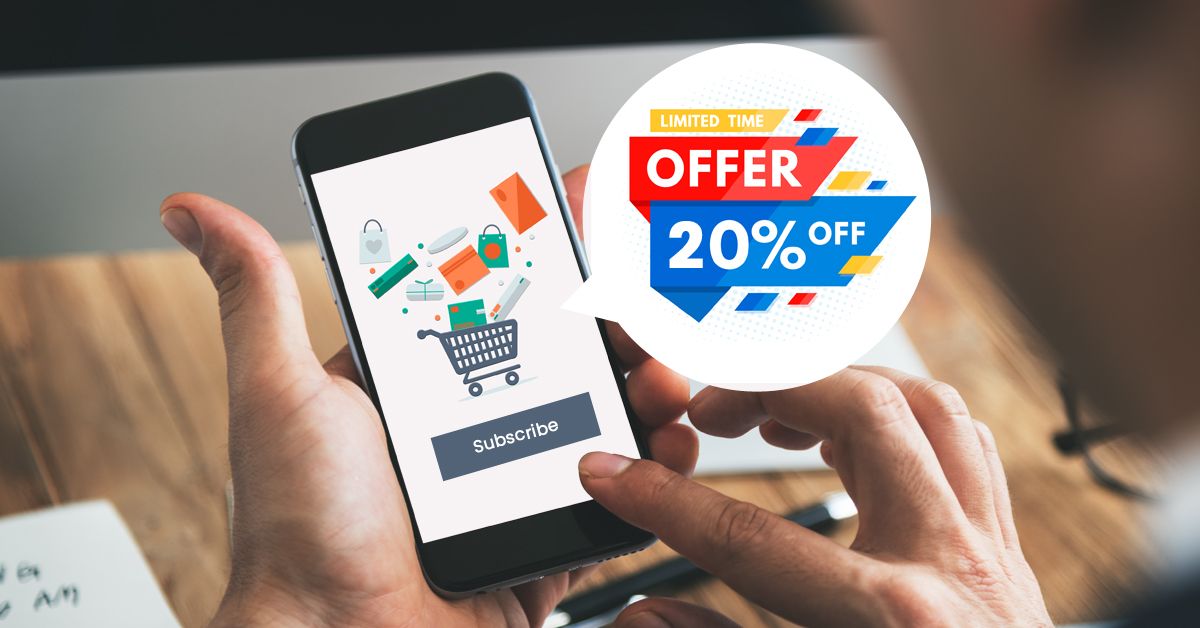 It sure has been a while since subscription eCommerce came into action, but it is still an emerging trend. A subscription eCommerce business model is like any other business model, except that it only provides services or access to a product to the customers who pay a recurring fee at regular intervals. In other words, customers who subscribe to a business get the access to its services. And as you probably know, Amazon is killing it with its Subscribe and Save. And why not? A subscription program is a great way to ensure recurring sales and long-term customer acquisition. But not every business gets as lucky as Amazon. Many suffer through losses trying to implement a strategy. It works out only when your business model is capable enough to persuade buyers.
"Why should I risk it?", you might ask. We'll get to that. But first, take a look at these stats: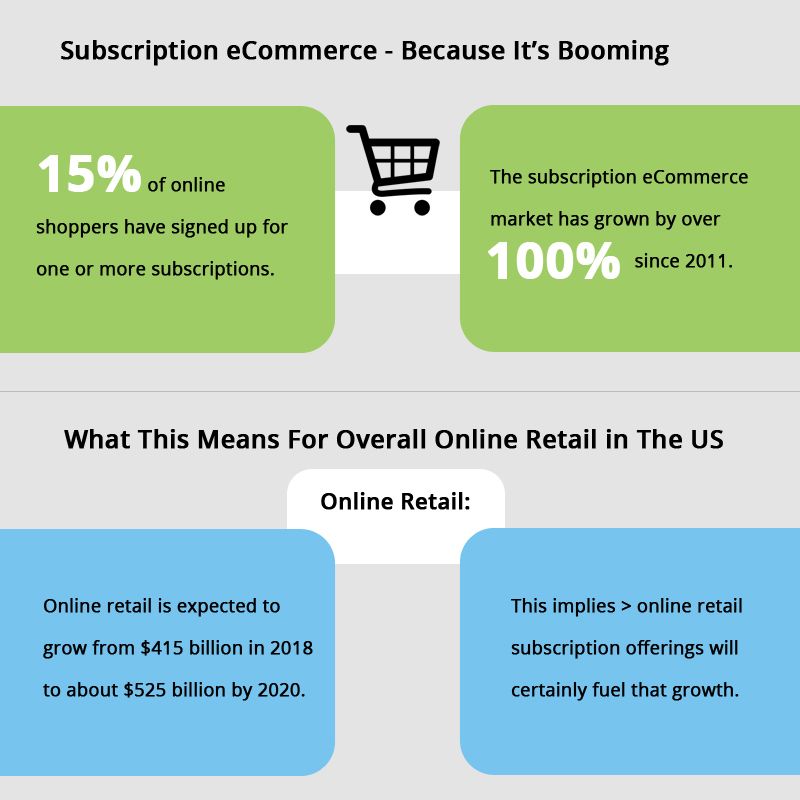 Source: McKinsey
You see, subscription eCommerce can actually be very beneficial. As long as you follow the right approach, it's worth the risk, isn't it?
On that note, here are some simple tips that you can use to ensure positive outcomes:
User experience is all that matters

Your ultimate goal here is ensuring recurrent purchases, right? Well, as good as your subscription idea is, it won't work that well until and unless you provide a good user experience. Customers aren't particularly fond of subscriptions. It's just that if they have a good experience while shopping, then that's the kind of thing they'll be happy to commit to. Whether it's your website design, customer service, easy and automated purchasing or increased personalization. Your listing pattern must also be simple and intriguing to make subscription eCommerce work in your favour. Go for eCommerce listing services, if need be, but make it perfect.

So, make sure your shoppers have a great experience shopping from you before anything else.

Use product presentation to your advantage

Okay, let's face it. You can't win ALL the customers out there.

Different customers are interested in different products. Targeting all of them won't fulfill your purpose.

Do you know what can help? Being niche-specific and then nailing your product presentation based on it. And the good news is that many niches don't face hard competition, which is good for you, given that you present it ideally.

It must be like – your website design and product presentation make things evidently clear to the customers. Though it would take an enormous amount of research to come up with a product idea that is actually ideal for recurrent purchases and when you find it, it'll be worth it. Carefully created visuals, creative website development, an easy-to-go-through product catalog, and a striking content are all you need to sway the customers. To get your product catalog right, you must go for eCommerce catalog management services.

A lot depends on your choice of platform

Come to think of it, all of this is greatly dependent on the platform you choose. Because if your site's architecture is good, you'll easily be able to build on it and include all the appropriate elements that ensure a great customer experience. In fact, some platforms even support pre-built functionality for recurring payments. And you know what this means – an added advantage!

Here are some of the best options for a subscription eCommerce website:

WooCommerce
Shopify
Magento

Bring on your A-game with packaging

The package you deliver tells a lot about you. The impression you form on your first-time customers can be cool and upbeat or it can be immensely boring, depending on your approach. For example, Amazon has that signature brown box with the Prime tape. But it's still just a brown box, right?

Well, you can try something different. Maybe some colors? Patterns? Prints? Whatever works for you as per your eStore's theme.

This will definitely help in ensuring a positive impression that will later help with recurring orders and hence, more number of subscribers.

Too many choices aren't always good

Initially, as an eCommerce seller, you might think that offering more choices for subscription plans is good for you. The reality, however, is different. More choices always end up confusing the buyers. As a seller, you must be able to offer your customers the ideal deal. For example, you might have different subscription boxes categorized for men and women. But say you categorize them even further based on size, things to be included in the box, etc. Choosing from multiple options can be a bit taxing for the customers. So, it's better to keep the choices to a minimum.

Be focussed on conversions

Not every shopper who visits your website is a buyer. The process of converting them into one is greatly dependent on your content and website quality. Say, a buyer isn't actually sure about a product and maybe needs more information on it in order to arrive at a decision. In such a case, your content must be able to provide the appropriate information that actually convinces the visitor to make a purchase. So, whatever you do, make sure your content and site are conversion focussed and keep the same in mind when you design your subscription box.

You just can't forget about optimizing for mobile

Not everyone is going to reach out to their desktop to make a purchase. This is the era of mobile devices.

Source: Statista

So, optimizing for mobile is something that you can't even think about skipping. And if you want a business model that works well in the long run, then a mobile design is the primary requirement. Or better yet, you can also consider getting a dedicated app designed that ideally showcases your brand.

Market that subscription program like crazy

Once your subscription box is ready, you need to sell it to the customers. But how exactly? The answer is promotion. You need to work on marketing your subscription website to spread the word. Well, here's how you can do that:

Marketing campaigns: The best way to begin is by targeting customers who are already interested. Start by identifying customers who have previously visited your subscription service page. Target your promotional campaigns towards these customers first using social media and let them know about your latest offers.
Email marketing campaigns: This works best when you have segmented customer data at your disposal. Customized or personalized mailers and templates can be sent to targeted customers. Frequent newsletters mentioning updates or limited time offers can also be done to attract more subscribers.
Advertising campaigns: You can use social media advertising, paid and unpaid, to target every type of audience.
You can also go for multichannel eCommerce management services to ensure that your business is efficiently managed as well as marketed on multiple platforms.
So, these are some of the tips that can help you get the most out of your subscription eCommerce business. Besides using these, don't forget to analyze your competitors on a regular basis. Detailed analysis can help you level up your strategy, which will surely turn out to be advantageous for your business.
It's time for action. Go be awesome!
Let SAMM Data Services Show The Way
Not able to figure out where to start? Well, you don't need to. Our professionals are well versed in eCommerce subscription including product listing and eCommerce data entry. You can also avail our multichannel eCommerce management services to make sure that your eCommerce business runs well on multiple channels. Write to us at info@sammdataservices.com to get started.